For this renewal of our Nishigawa Kobo website, we thought it would be nice to show you our New Year's cards, which we have been making for twenty years. When we started Nishigawa Kobo in 2000, we started to make woodcut-printed New Year's cards using the animal of the year from Chinese astrology. At the time, I printed them one by one. Both the paper and the quality were inconsistent…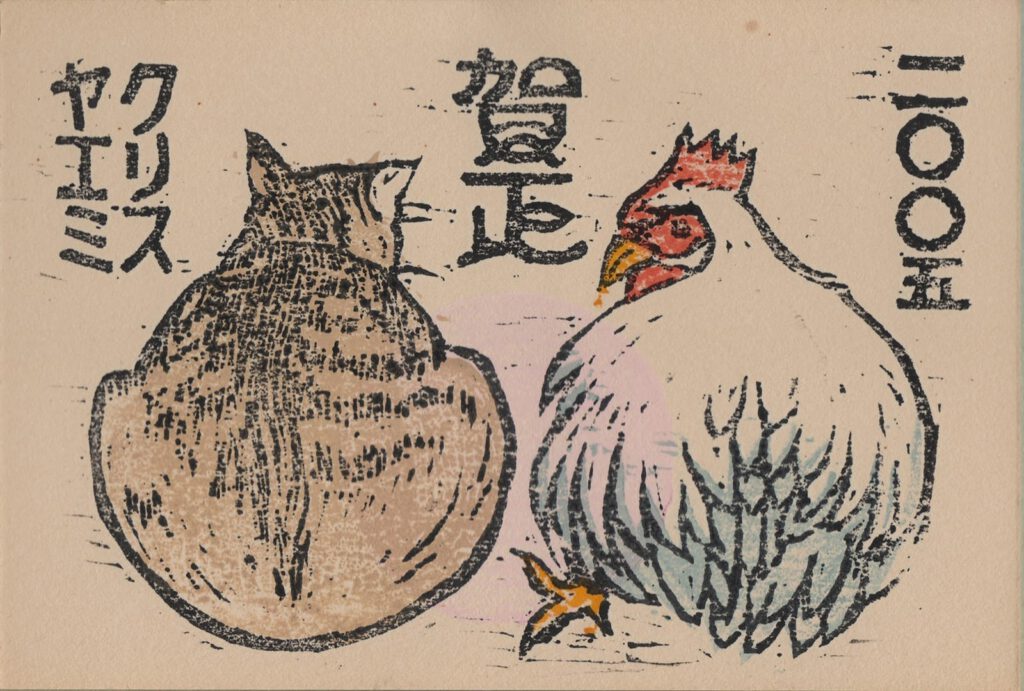 2005 (Heisei 17) New Year's Card:
Year of the Rooster
Our first cat Kyoku's round butt looks like the chicken's, and they are both cute… (We think.)
After we started to live with cats, I decided to use cats and the year's animal in the design as my own rule. After I started to practise drypoint etching, I continued to follow this rule. Since then, with offset-printed postcards, the quality became stable. I'm no longer printing cards on the last day of the year, or the first day of the new year.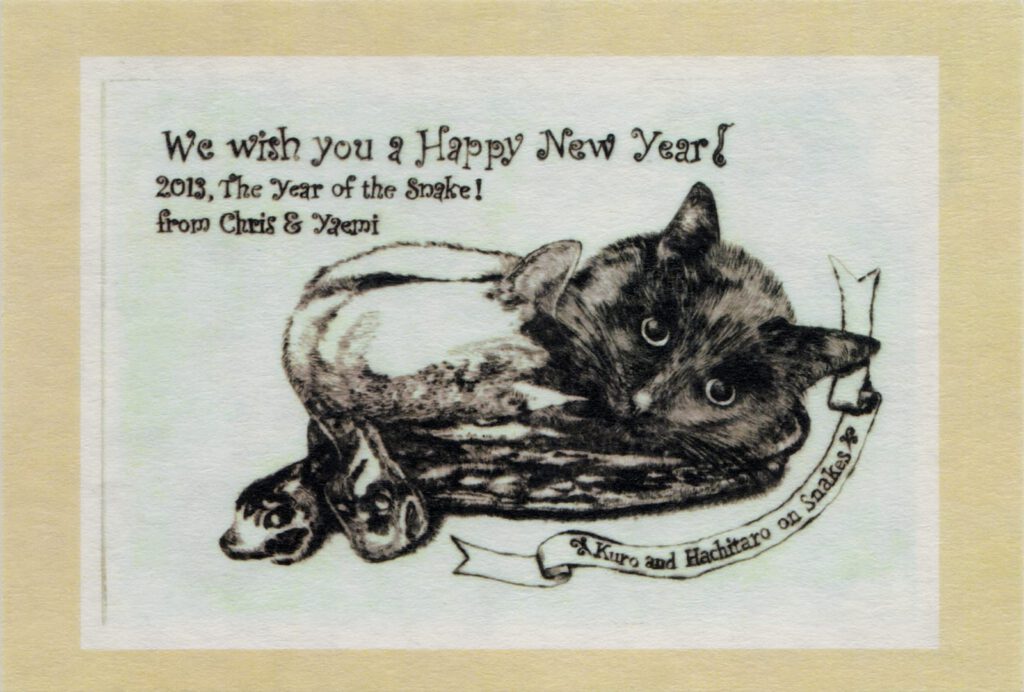 2013 (Heisei 25) New Year's Card:
Year of the Snake
The first New Year's card from a drypoint print. I put Kuro and Hachitaro in a silver ring Chris had.
We made a gallery page where you can see all of the cards, and if you click on one of the images, it will take you to a page with a bigger picture and more details.
A note about the dates: The titles indicate the date in both the Western and Japanese calendar systems. For example, 2001 is also 'H13', which means the thirteenth year of the Heisei period (the reign of the Heisei emperor); 2020 is 'R2', the second year of the Reiwa period.
Please note that there is one year when we didn't make the cards due to a death in the family.