Nishigawa Kobo shop
Welcome to the Nishigawa Kobo shop! We offer products related to drypoint etching works by Yaemi Shigyo, as well as our own books.
Our featured product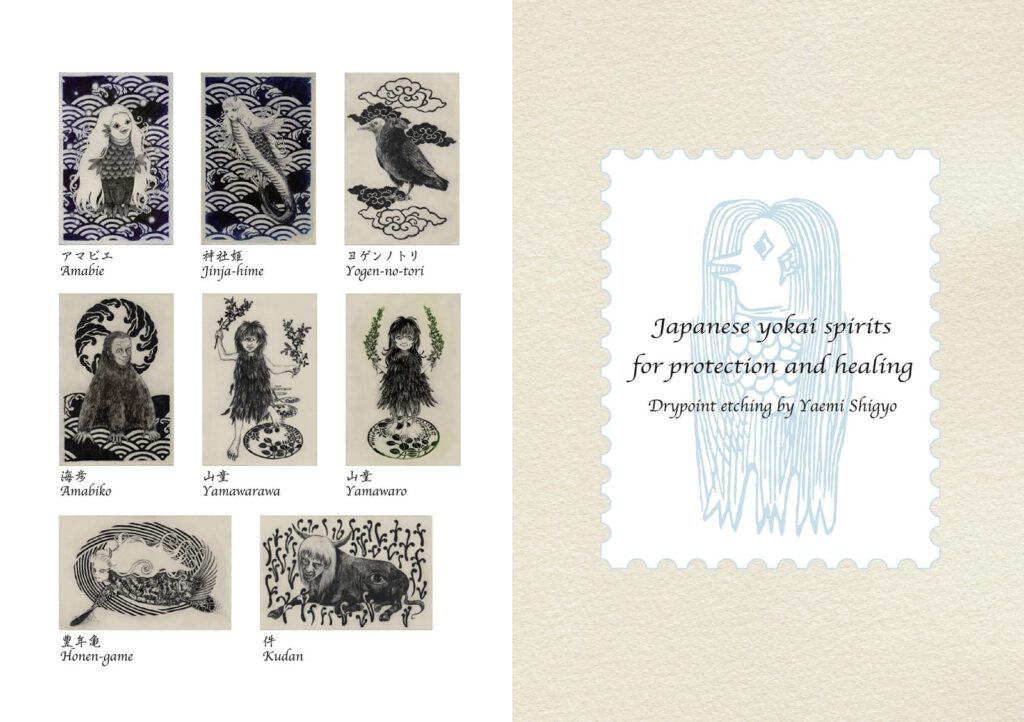 Yokai postcard set
A set of postcards with images of Japanese yokai spirits for protection and healing. From original drypoint etchings.
Includes eight postcards.
Product categories