Originally posted in March 2004 and revised in 2020
Some people might have noticed that we gave the name 'Nishigawa Kobo' to our (Chris Ryal and Yaemi Shigyo) project. We guess this is not a stylish sounding name, but people sometimes ask us why we are called Nishigawa Kobo. Of course, sadly, many people don't care about our name at all…
Looking back over twenty years ago, we didn't live in Japan, but in what we call one of the Western countries (Pacific coast; north of America). Fortunately, we could get work designing opera programmes. (We haven't been to the opera since we came back to Japan, though.) Anyway, our project name at the time was 'Higashigawa Kobo'. We had been really interested in 'Japan seen from Western countries' or 'Western countries seen from Japan', so we had a mind to do something about that someday and named the project 'Eastern (Higashigawa) Workshop (Kobo)'. However, if it was in English only, it wouldn't sound so special, so we made it Japanese. Perhaps 'Higashigawa Kobo' isn't such a splendid translation, but we decided on it easily enough. We thought that many people over there don't understand any Japanese, and the name recalled 'Abe Kobo'. It could even be cool.
Well, you may know why we are 'Nishigawa (Western) Kobo' now. Of course, it's the other side of 'Eastern Workshop'.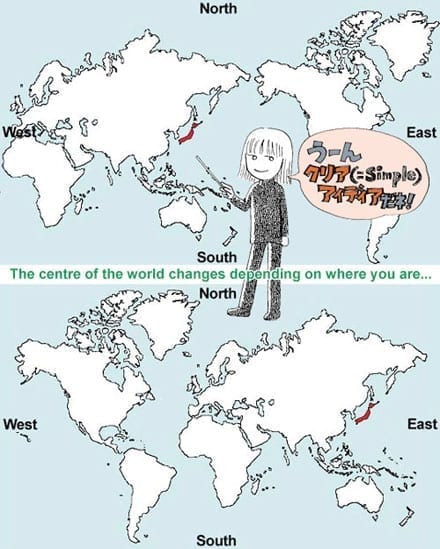 Time flies, and we have been in Japan more than twenty years. To tell the truth, for a long time, all we did as 'Nishigawa Kobo' was this website. Even the site renewal was always delayed. (To the people who visited our website: we are terribly sorry about that.) But we want to prosper more this year! We have a plan to show drypoint etching work in the gallery, and we have opened a little shop on our site. Please watch for it!