This is a memorial page we have set up to honour Chris Ryal's mother Frances, who passed away in January 2022. The original plan was to publish obituary notices in the main places where she lived, but the cost turned out to be prohibitive. We hope that this page on the Nishigawa Kobo website will serve as a place where people can find out about Frances Ryal and share their memories in the comments.
Frances was born in Holland in August 1935, where her father was serving as Chaplain of Holy Trinity Church in Utrecht. Known for her independent spirit and passion for seeking new horizons, after growing up in Winnipeg, she lived in Toronto, Australia, and Vancouver, returning to Winnipeg for the birth of her son Chris. She worked for the federal government of Canada in Winnipeg and again in Vancouver before settling in Victoria following her retirement.
Having contracted polio as a young child, Frances managed various challenges to her health with courage and perseverance. The lifelong effects of polio were of particular relevance to her, and she participated in research and supported advocacy by the Post-Polio Awareness Society. She was an avid reader, and had a lovely singing voice. Frances will also be remembered for her exceptional skills at organising and managing everything she devoted herself to, right up to the planning of her own funeral arrangements and purchase of her own niche at the Garden of Memories in Victoria, where she was laid to rest in the presence of her family.
She is survived by her sisters Lisa (Bob) and Rosemary; son Chris (Yaemi); and many nieces and nephews, and their children and grandchildren. Her sister Doreen survived her by four months. Her parents, brother Jim, brothers-in-law Bruce and Ken, niece Barbara, and best friend Gail predeceased her.
Note: For security purposes we have intentionally left most names and dates unspecific in the gallery of images below.
---
Memories of Frances Ryal
Clicking on an image below should open a full-size version.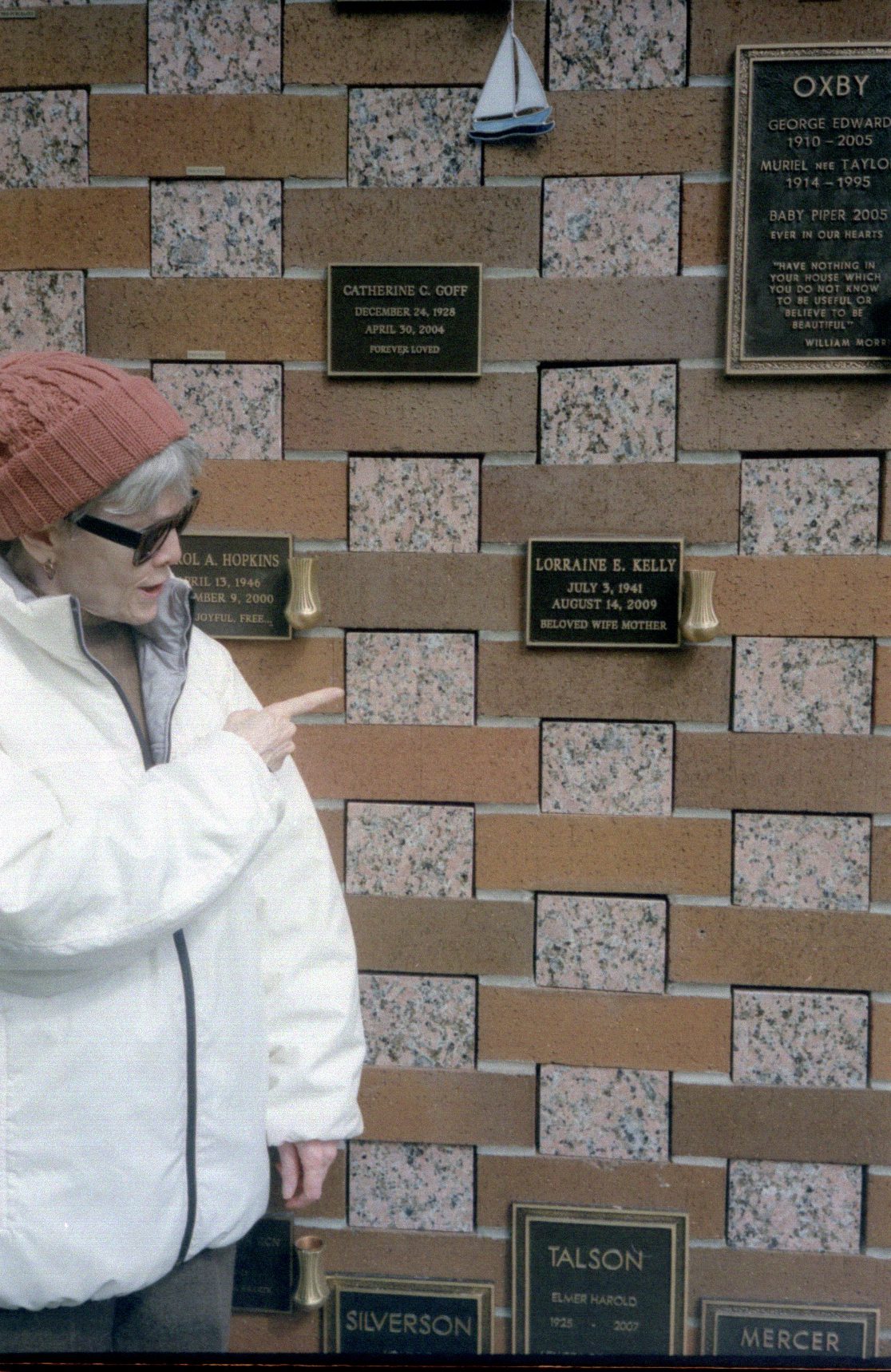 Frances made her first 'pre-arranged funeral plan' in 2003 and continued to refine it until she found a solution that satisfied her. Here she is in 2010, pointing to the niche she bought, and the completed plaque in 2022. On the back of the photo she sent to Chris, she wrote, 'My ashes will be placed where my finger is pointing.' And so they were.
---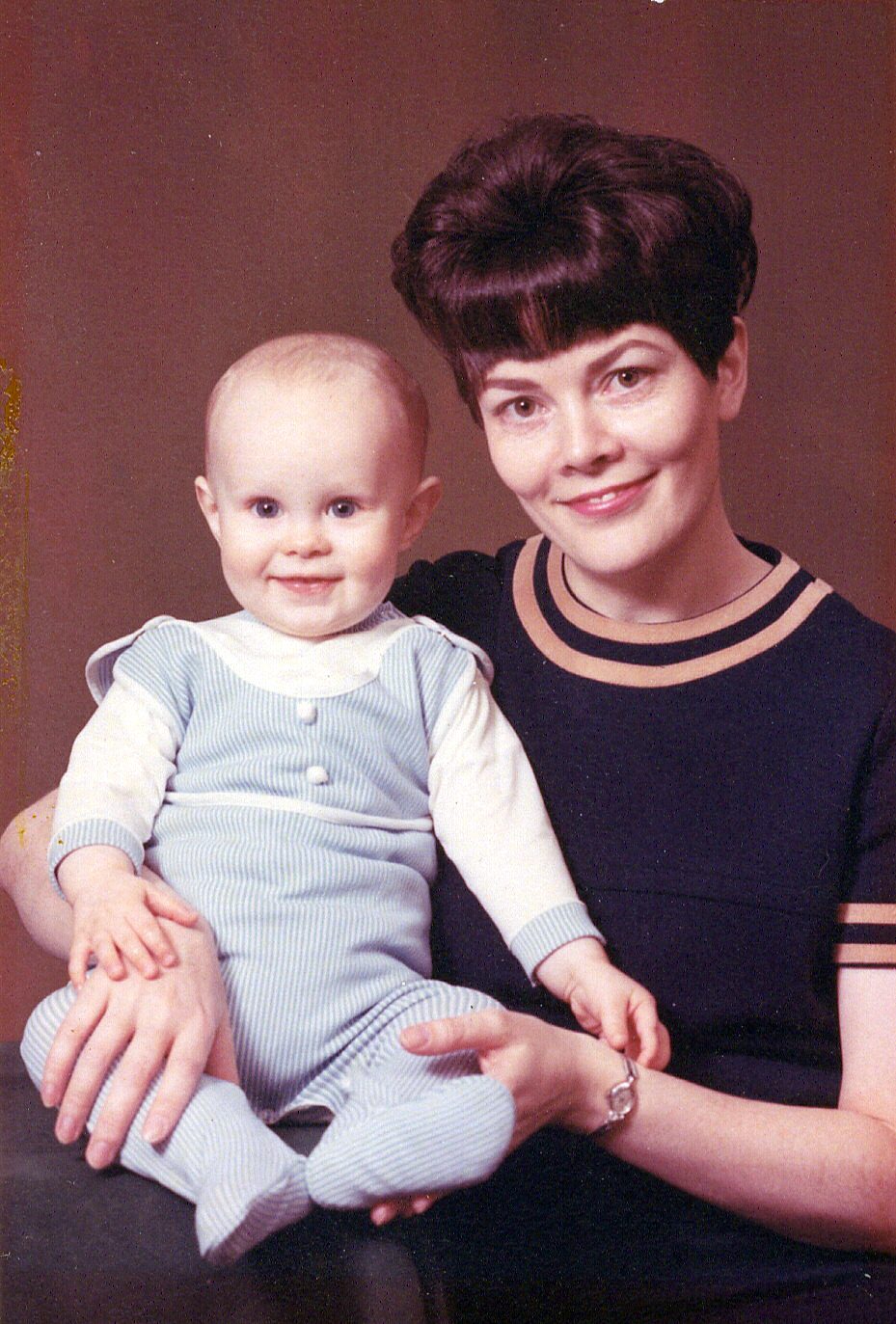 One of the main lifeworks Frances undertook, beginning in her early thirties, was her son Chris. The first picture here is a studio portrait taken in 1969, which she kept with her until the end of her life. (It can be seen on the wall behind Frances and Chris in one of the photos taken in Glengarry Hospital in 2019.) This is followed by their first trip to BC from Winnipeg, taken by train in 1974; with a cake presented at a family party before they moved to BC in 1984; and at a Christmas dinner held by her best friend Gail in 1993. Frances visited Chris in Japan twice: once with her sister Rosemary and once on her own. The next picture is from her second trip, in 2004. The final two pictures of Frances and Chris were both taken at Glengarry Hospital in Victoria in 2019: in the first Frances is holding a letter from her sister Doreen; in the second, Doreen herself was with them. The latter picture is the last one in which Frances and Chris appear together.
---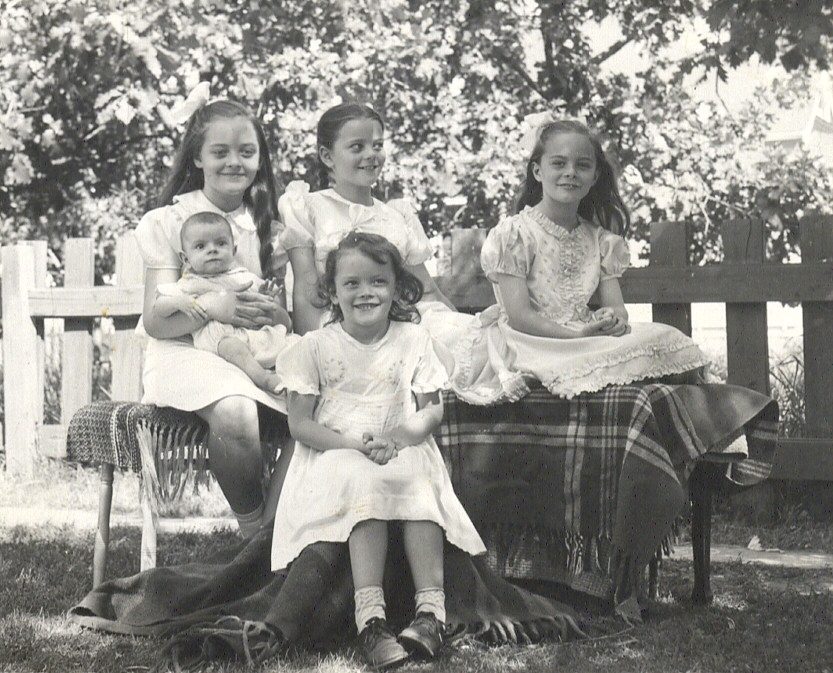 Her independence and her family (including her best friend) were the pillars of Frances's life. The first picture shows the complete group of siblings in 1941, not long before Frances contracted polio, followed by photos with her sisters and her brother in the early 1990s. The next picture is a four-generation group with her grandfather, parents, and son in 1974, followed by Frances with her parents in Manitoba in 1986 and British Columbia in 1987. The last two pictures are from North Vancouver in the early 1990s: Frances and her father, and with her mother and sister Rosemary.
---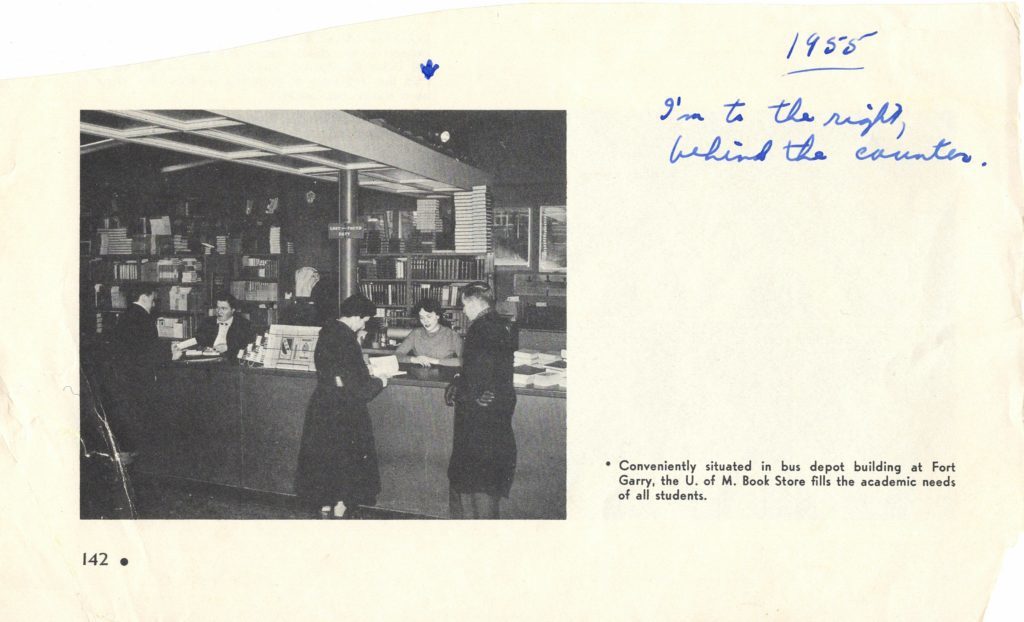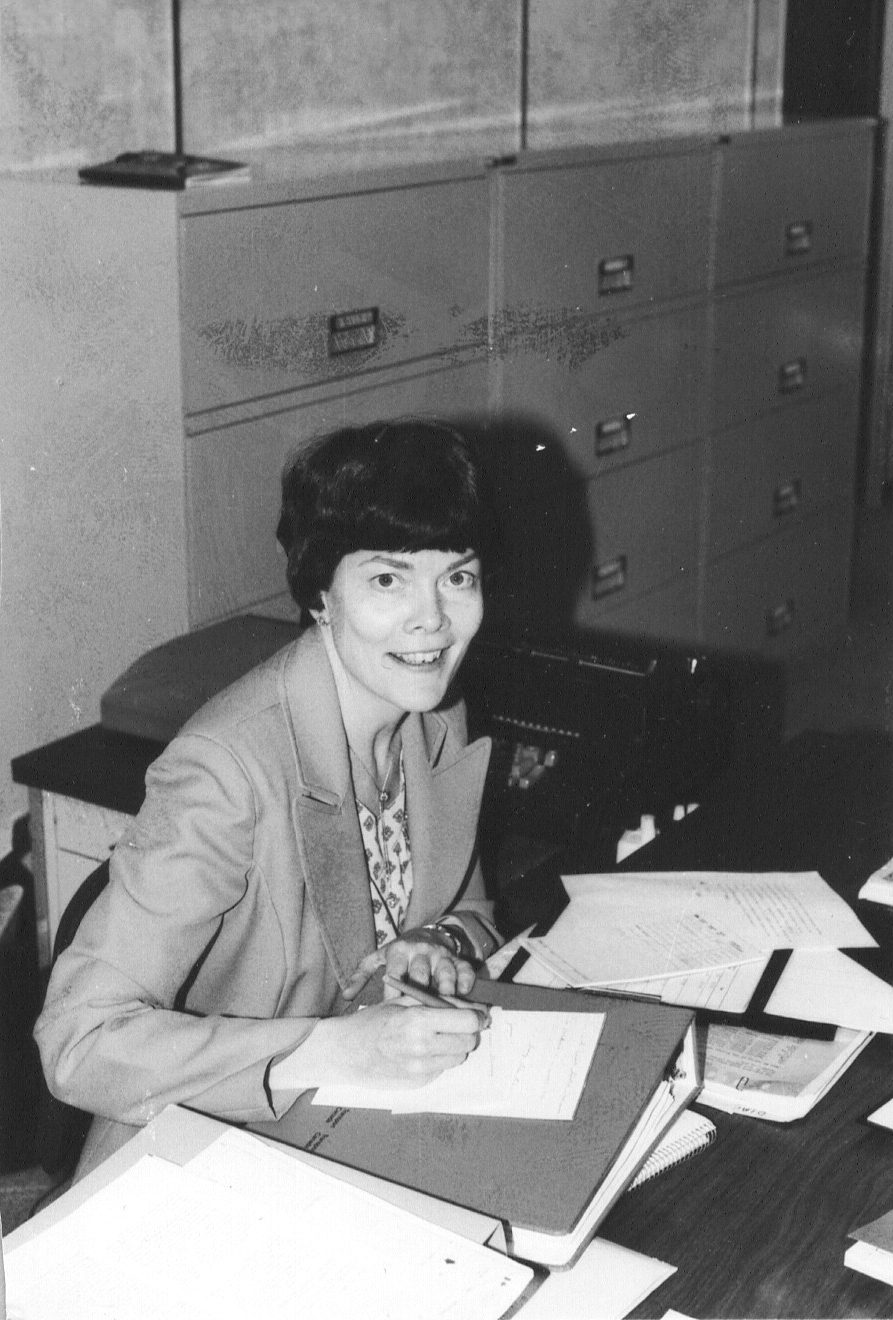 Frances had a fascinating relationship with work: she was adept at finding it, did it very well, and usually moved on to something else within a few years. Her earliest jobs, including the University of Manitoba bookstore and the CBC, were the ones she remembered most fondly. She seemed to find the greatest professional satisfaction in her work at Communications Canada and Transport Canada in the 1970s and early 1980s, and the second picture here is from that period. She was never afraid to pack up and move on when she felt she needed to. The last two pictures here show her farewell lunch on leaving Winnipeg in 1984, and working at job-hunting in Vancouver in 1985. Health issues led to her retiring on a disability pension in 1991.
---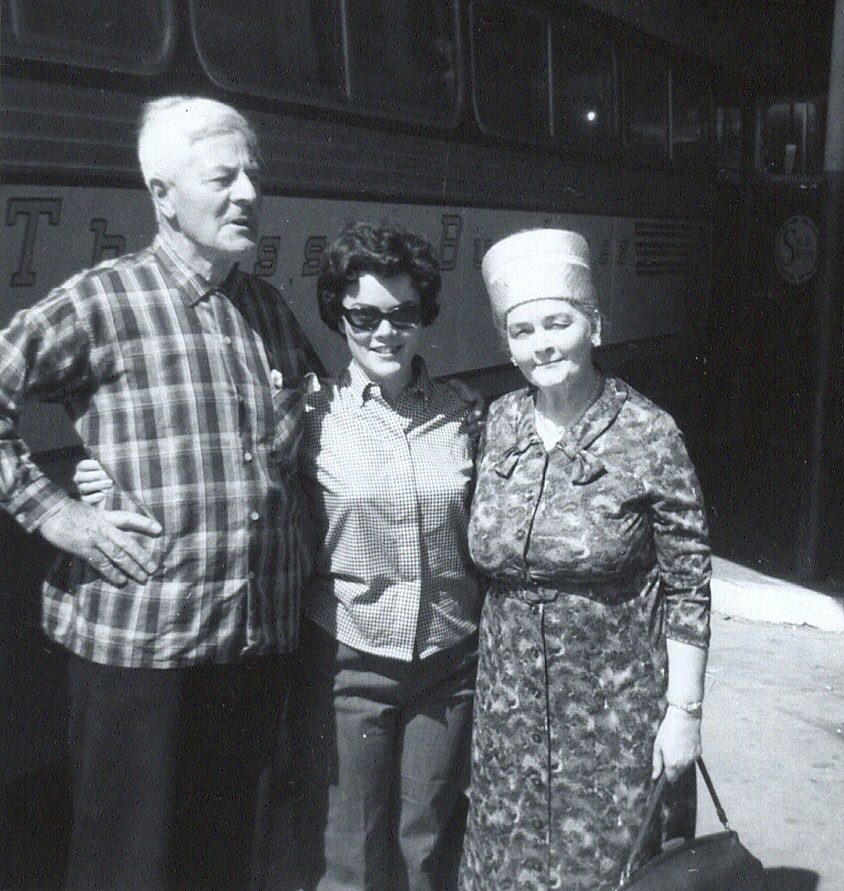 An urge to move on and seek new arrangements also characterised Frances's approach to her living arrangements. After moves to Ontario, Australia, and British Columbia in her youth, in the years following the birth of her son, she moved five times in Winnipeg, once to Victoria, three times in Vancouver, then four more times in Victoria. Each time she knew what she wanted to achieve, and made sure she got it, from room layouts to appliances. Even as independent living became increasingly difficult for her, she never gave up on planning her next goals. The first pictures here are from 1963 and 1964, before and during her move to Australia, followed by her first move to Victoria in 1984, when Frances and Chris arrived some time before their possessions. The last two are from her second move to Victoria, in 1992. She captioned these photos 'Fran happy to be cleaning those ugly floors' and 'Fran and her earthly goods having arrived'. She excelled at cleaning up one stage and settling in to another.
---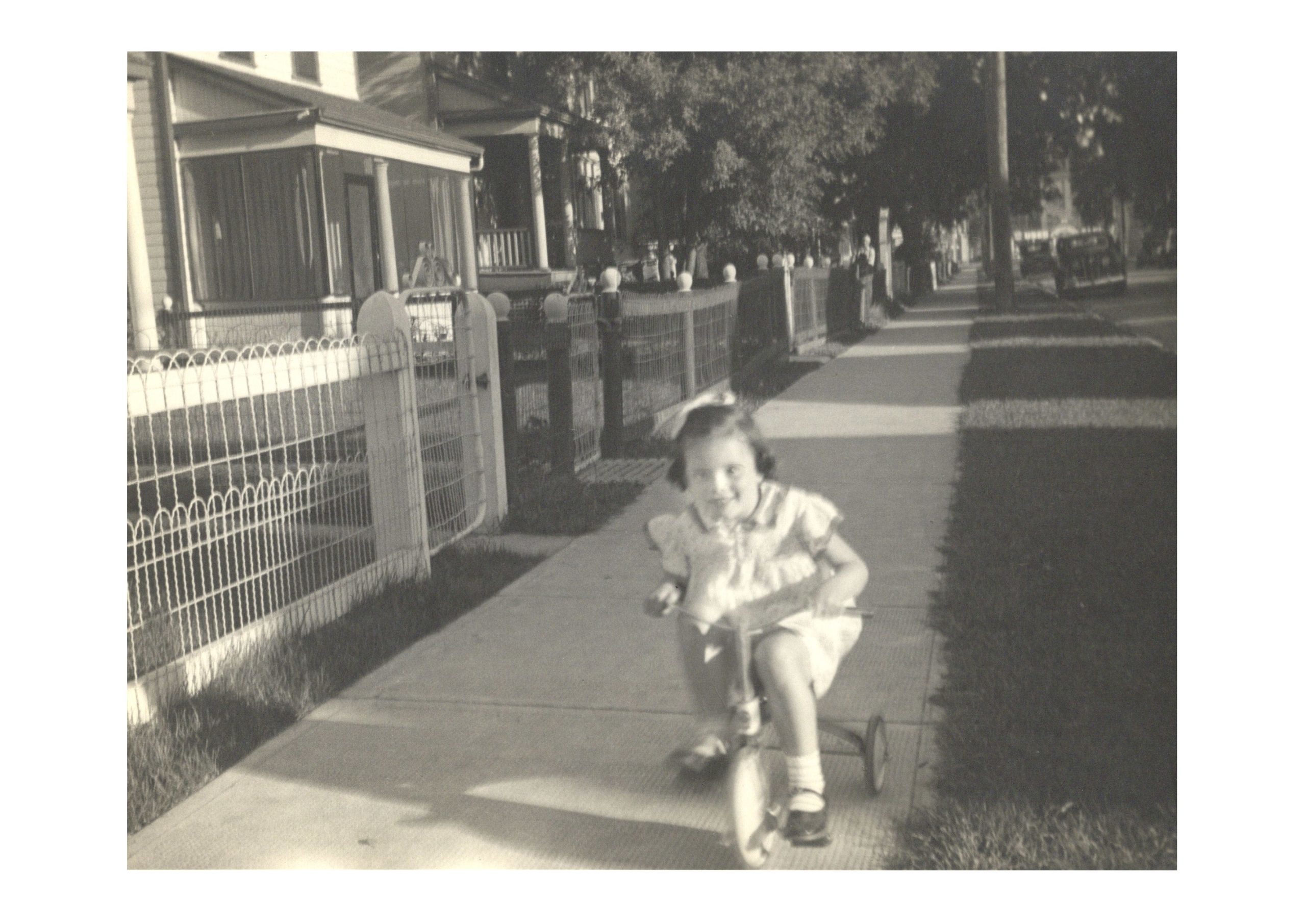 Freedom of movement was always important to Frances: she went places on her own terms, however she could. We find her here on a tricycle in 1941, shortly before she came down with polio, and on bicycles in 1954 and 1986. A photo from 1984 shows her and Chris with the Mercury Montego she was given by her father after Chris was born, which she drove throughout their time in Manitoba. In her later years she enjoyed the freedom of having her own scooters to extend her range of action in Victoria. This picture shows her on her favourite scooter (the second one she owned) in 2014.
---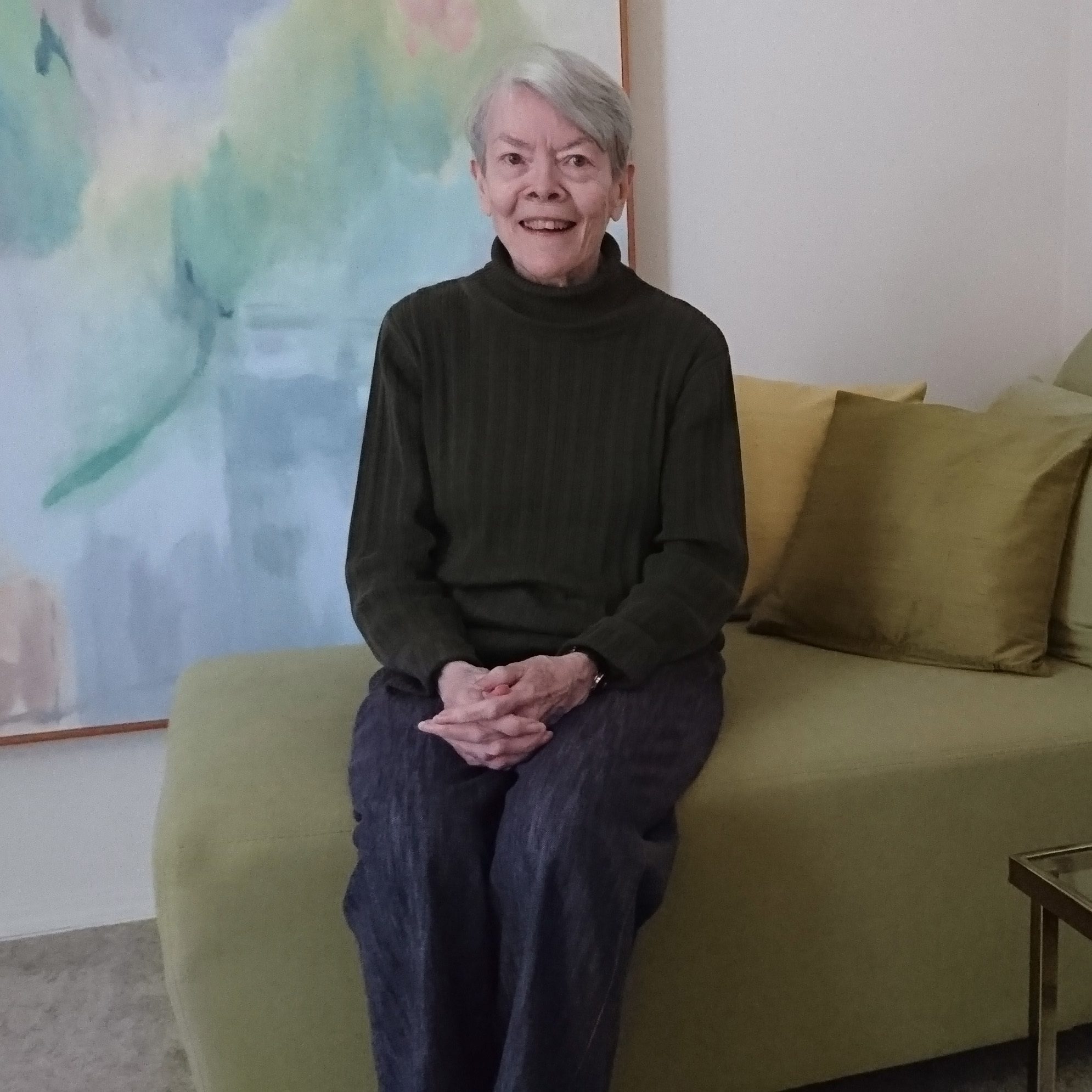 The cover picture for this memorial to Frances Ryal was taken in her last apartment in 2017. We have paired it here with the view from her balcony, opposite to where she was seated. Frances enjoyed watching the seasons turn from her living room chair, and this view was a treasure of her later years.
---
About comments
Please note that we manually review and approve all comments, so there may be a delay between when you post your comment and when it appears on this page. Sorry about that!