About Chris Ryal
Chris Ryal grew up in Manitoba, Canada, and lived in Vancouver, British Columbia for thirteen years before emigrating to Japan in February 2000. He has a B.A. from the University of British Columbia (1990; double major in literature and history), a typography certificate from Vancouver Community College (1994), and a Cambridge CELTA qualification (1999) for teaching English as a second language. He started to study Japanese at a private language school in Vancouver in the late 1990s, and has enjoyed the experience of being both a teacher of English and a student of other languages.
Chris has been a freelance editor since 1990, and from 1990 to 1999 he also worked as a communications officer for the licensing body of a health care profession. Publication writing, editing, design, and production have been central to his working life. He has also taught English conversation to Japanese adult students for over twenty years, and has written and edited English textbooks and TOEIC study materials.
Since moving to Japan, Chris has worked on thousands of translations from Japanese to English, as well as English-language documents written by native speakers of Japanese. He specialises in translations from Japanese to English, and in English-language writing by native speakers of Japanese.
Reading and writing, and recording sounds and music, have been Chris's passions since childhood. He enjoys many hobbies, with a focus on music, as well as building and tinkering with things around the house. He should do more cooking, too.
Recent blog posts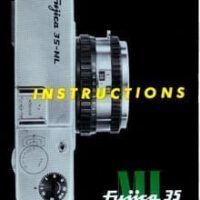 This page about the Fujica 35-ML camera was originally posted in 2003 and updated in 2009. It has proven to be one of our most popular pages, probably thanks to people searching for information on this lovely old camera. We brought this page back in September 2018 in the hope that someone might find it useful.